Skip Bin Regulations and Safety Guidelines
If you haven't hired a skip bin before, then there are probably a million and one questions running in your head right now. Like, what are the skip bin sizes available for Brisbane and Sunshine Coast customers, and how much do they cost. You're also probably wondering whether there are special access guidelines required when hiring skip bins. Let's check them out.
Different Types of Skip Bins We Have Available
Our company offers a wide selection of skip bins in different sizes to suit every customer's needs.
Our hook bins are suitable for heavier waste, such as the ones you can find at construction sites. You can load bricks, concrete, drywall, and steel rebars here and have them disposed of properly.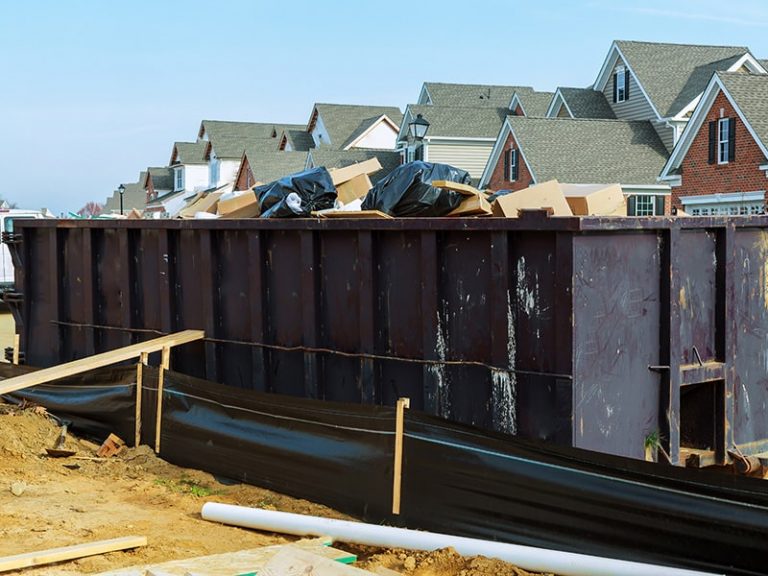 You don't need a

council permit for a skip bin

if it is going to be used on your private property.

Before we deliver the skip bin to your location, please inform us of any obstructions on the road, whether your street is under repair or not, or if there is an accident near your area so we can adjust accordingly. We would also appreciate it if you could tell our skip operator if there are overhead wires or low-hanging branches that we might run into the moment we enter your property.
Please make sure that there is adequate clearance between the skip bin and the wall of your house or the sides of your gate. The distance between the sides of the skip bin and the wall should be at least three metres. A metre will do if your property doesn't have enough space.
Make sure that the area where you want the bin unloaded is even and stable. We cannot unload the bin on sloping, slippery, or sandy ground.
Skip bins are made of solid metal and are quite heavy. Ensure that your driveway can take the load of the skip bin plus the rubbish that you're going to load inside. Inform us beforehand if your ground is made of weaker material or if it's damaged. To prevent damages to your plumbing or other utilities, let us know if pipes are located underneath.
Do not move the skip bin from the location where our skip operator unloaded it.
Follow the bin's recommended height limit. Do not load long and large items that might protrude from the bin during transport. Cut tree branches into smaller pieces, and use an angle grinder or a circular saw when cutting steel rebars.
We are not allowed to transport overloaded bins, so mind the weight limit. This is especially true if you're disposing of concrete slabs, bricks, rocks, and other construction waste.

For safety reasons, small children should never be allowed near a skip bin.
If you're ready to get rid of your general waste or green waste, then give us a call or send an email and we'll be more than happy to answer any questions you might have.
Want to learn more about skip bin hire? We're more than happy to answer your questions when you give us a call or send us an email.